Smart ANPR Access Management
In modern urban environments, the management of vehicle access to various facilities, gated communities, and parking lots is a complex challenge. Smart ANPR Access Management simplifies this task, providing an efficient and intelligent solution. Through automatic technology, building managers, and residents can control and monitor access with unprecedented ease, even accommodating temporary vehicle requirements.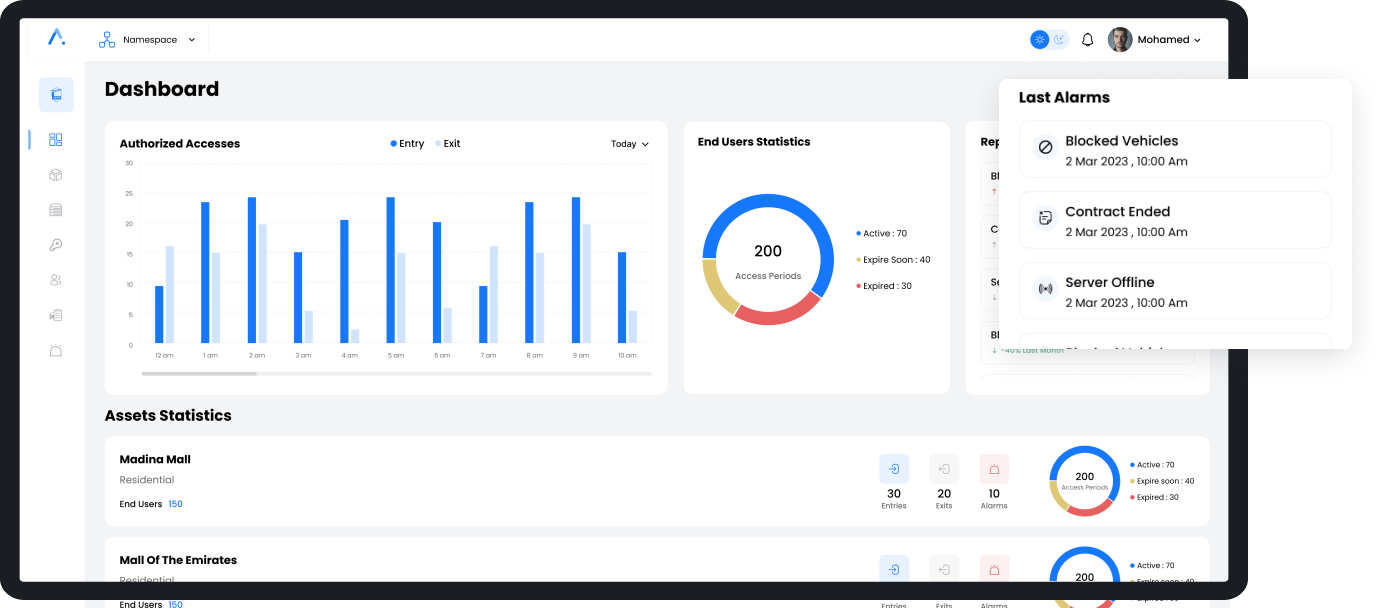 Why Vehicle Access Management Matters?
The right balance between security and convenience in vehicle access can be a delicate task. Smart ANPR Access Management brings the solution, offering both robust protection and user-friendly interfaces. It's not just about managing parking lots or vehicle access; it's about creating a seamless experience for everyone involved, from tenants to management.
Benefits Across Diverse Environments
OTHER FACILITIES REQUIRING CONTROLLED ENTRY/EXIT
Grant residents control over their vehicle access, reducing administrative work and enhancing convenience.
Control and monitor vehicle entry and exit, ensuring only authorized access to crucial areas.
Provide a seamless access experience while maintaining security protocols.
Tailor the system to suit the specific needs of various facilities, from retail spaces to specialized service areas.
Key Features: Redefining Space Utilization
Key Features: Redefining Space Utilization
Check Out Our Marketplace
This device is a powerful and compact intelligent edge box to bring up to 70TOPS modern AI performance to the edge, which offers more than 3.5X the performance of Jetson Xavier NX and more than 2X the performance of Jetson AGX Xavier. Combining the NVIDIA Ampere™ GPU architecture with 64-bit operating capability, Jetson Orin NX integrates advanced multi-function video and image processing, and NVIDIA Deep Learning Accelerators.