Intelligent Smoke
Detector
Early smoke detection can make all the difference between a minor incident and a major disaster. Our Intelligent Smoke Detector identifies potential threats faster, giving you those crucial extra moments to react and prevent a full-blown fire.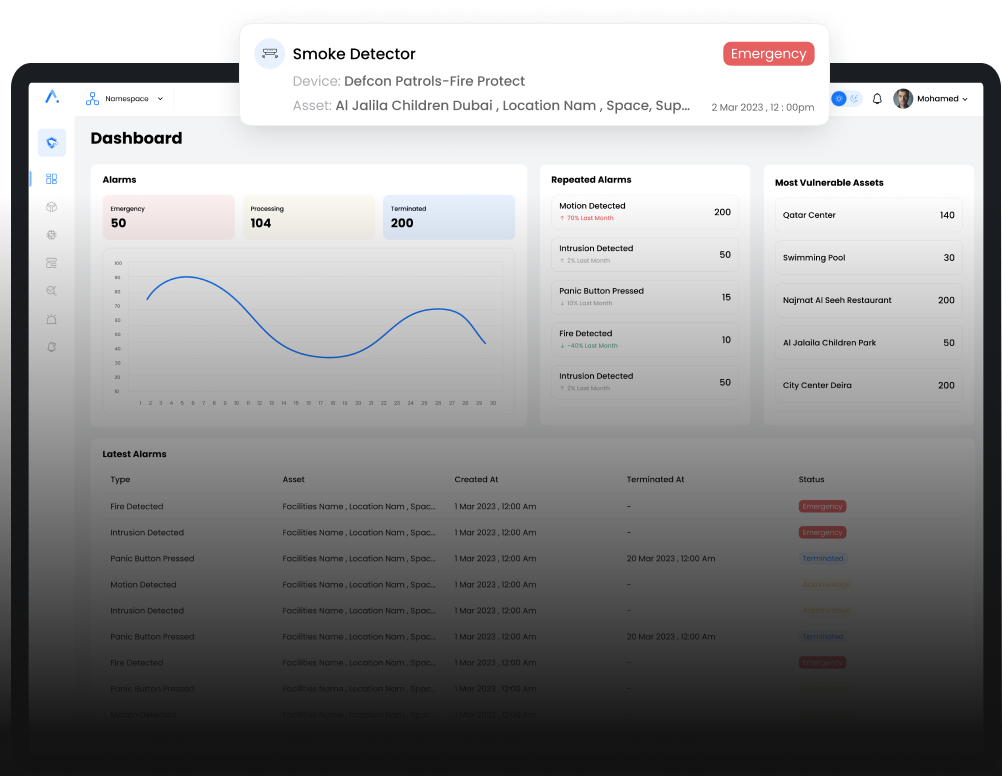 Remote Monitoring through Mobile and Web Platforms.
Check Out Our Marketplace
Defcon Patrols - Fire Protect
Disrupt-X Fire Protect Is A Wireless Smoke Detector With Temperature Sensor That Monitors Security In The Room Twenty Four Hours A Day And Immediately Notifies Of Smoke And Sharp Jumps In Temperature.